Andatech had the privilege of exhibiting our latest breathalysers and drug testing kits at this year's Australasian Road Safety Conference.
The Australasian College of Road Safety (ACRS) is being held in Australia's Capital, at the National Convention Centre, Canberra, from Tuesday 6 – Thursday 8 September 2016.
With a theme of "Agility, Innovation, IMPACT", ARSC2016 is showcasing our regions' outstanding researchers and practitioners spanning the plethora of road safety issues identified in the United Nations Decade of Action for Road Safety: Road Safety Management, Infrastructure, Safe Vehicles, User Behaviour, and Post-Crash Care.
ARSC2016 brings with it a special focus on how we can all become more agile and harness the latest research, technology and policy innovations to produce the best road trauma reduction outcomes possible.
Delegates are treated to a comprehensive program showcasing the latest research, education and policing programs, policies and management strategies, latest technological developments in the field, together with national and international keynote speakers, oral and poster presentations, workshops and symposia.
Pedro represented Andatech at the conference and brought with him our latest breathalysers and drug testing kits to showcase to delegates.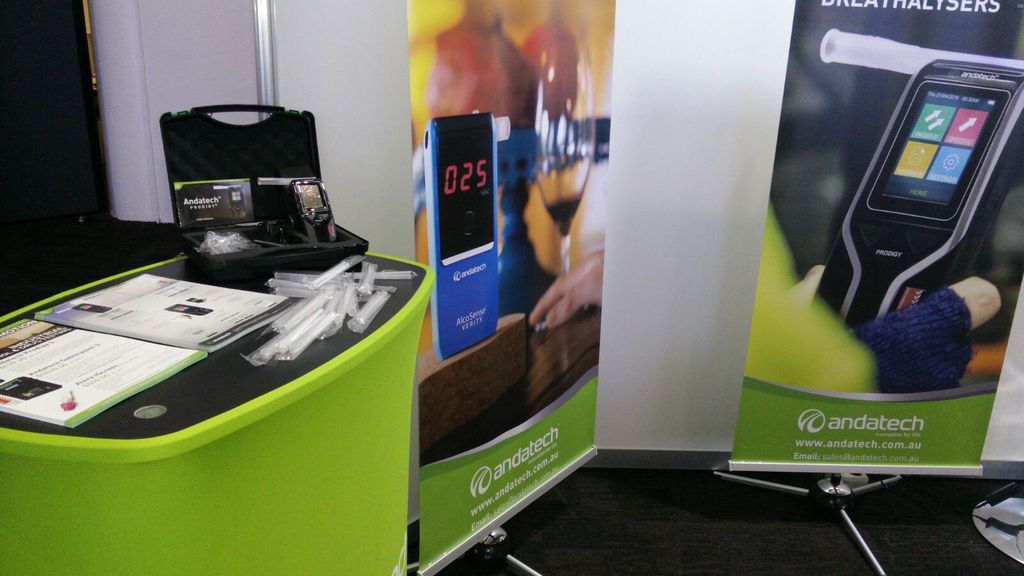 Among the products are the upcoming Andatech Prodigy 3 workplace breathalyser, which features a built-in camera that takes a picture of the subject taking the breath test for record-keeping.
The Prodigy 3 also features a built-in printer, optional GPS, touch screen, and can store up to 36,000 tests internally.
With its advanced features, the Prodigy 3 is suitable for law enforcement agencies, security agencies, alcohol rehabilitation centres, and also personal use.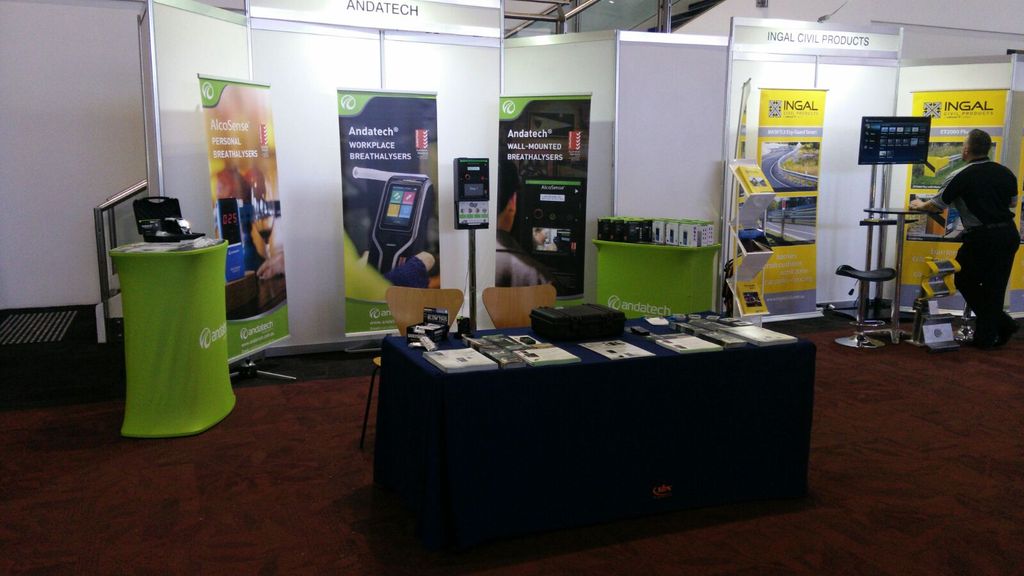 Other products include the DrugSense Orascan Drug Test Analyser, which analyses and accurate interprets saliva drug test results for error-free reporting.
The analyser is one of the first of its kind in the drug testing market, being able to scan and record test cassette's results visually as well as provide its results in clear text, preventing human error in interpreting positive, negative, and invalid test results.
The OraScan also features a built-in printer, touch screen, and data upload for USB, Wifi, and 3G.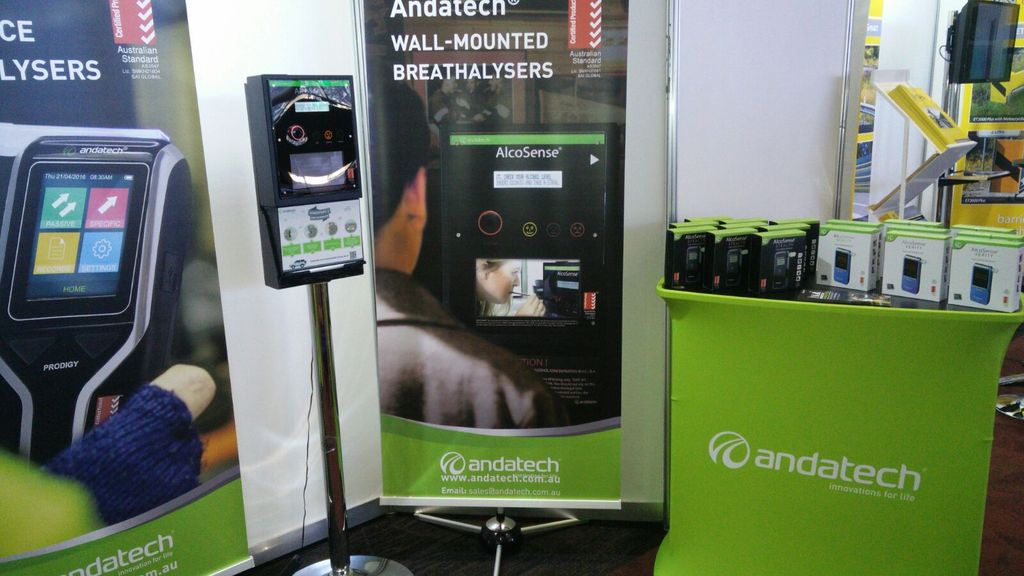 Available now is the Andatech Soberpoint 3 breathalyser, our wall-mounted breathalyser featuring wifi-connectivity and a built-in screen.
With wireless internet connectivity, users can manage test records, check device information and receive email alerts from multiple units and multiple sites from just one account.
The built-in screen can be used to display instructions, notices, or advertisements with audio, making it an excellent alcohol testing solution for workplaces as well as hospitals, licensed venues, bars, clubs and pubs.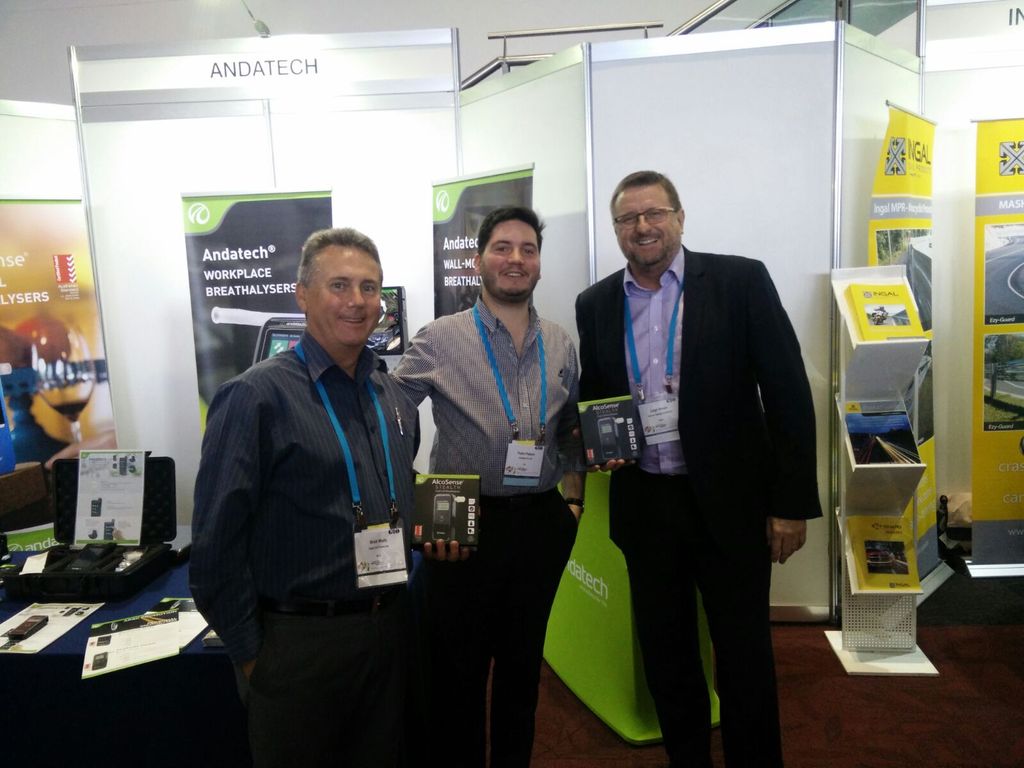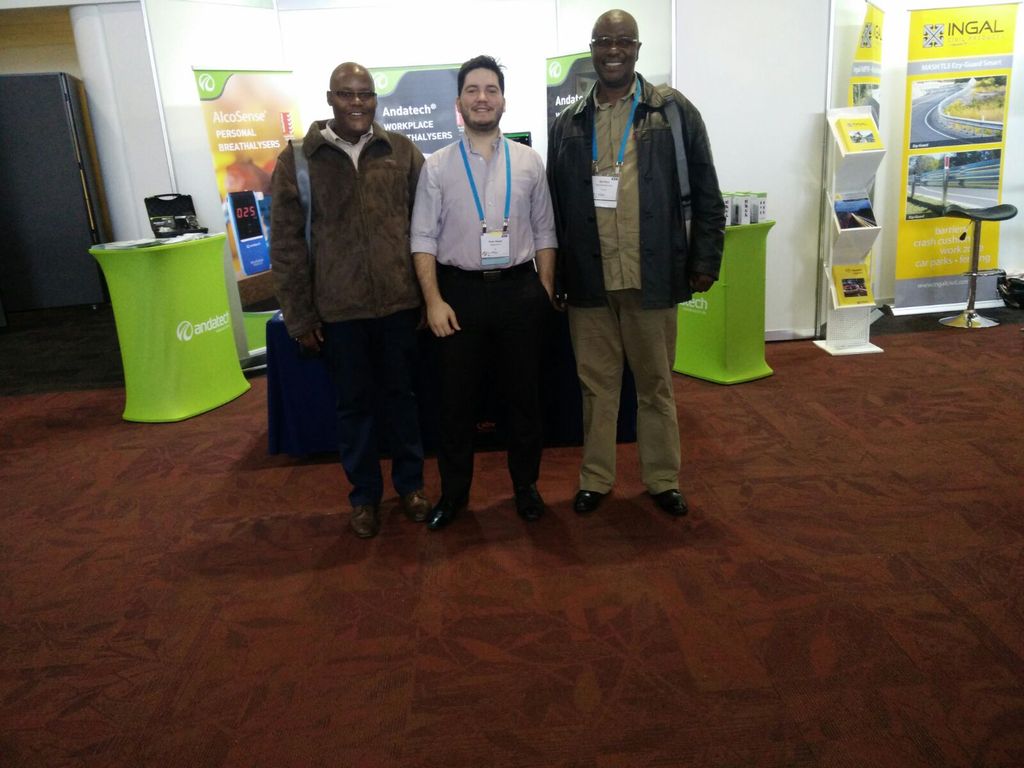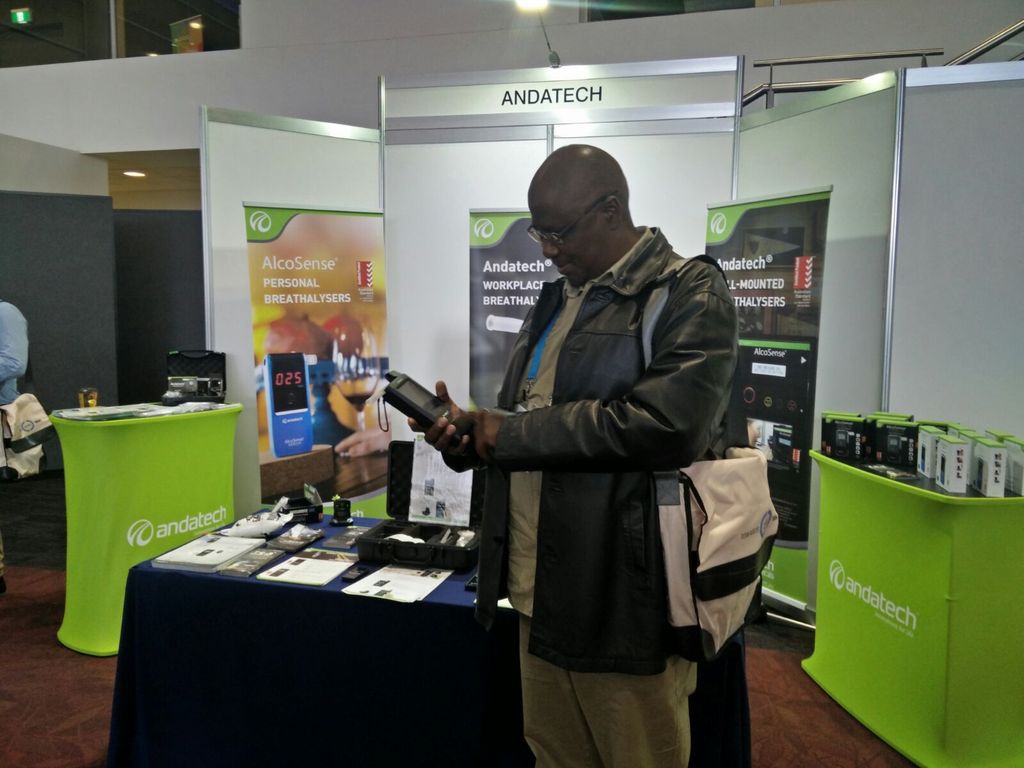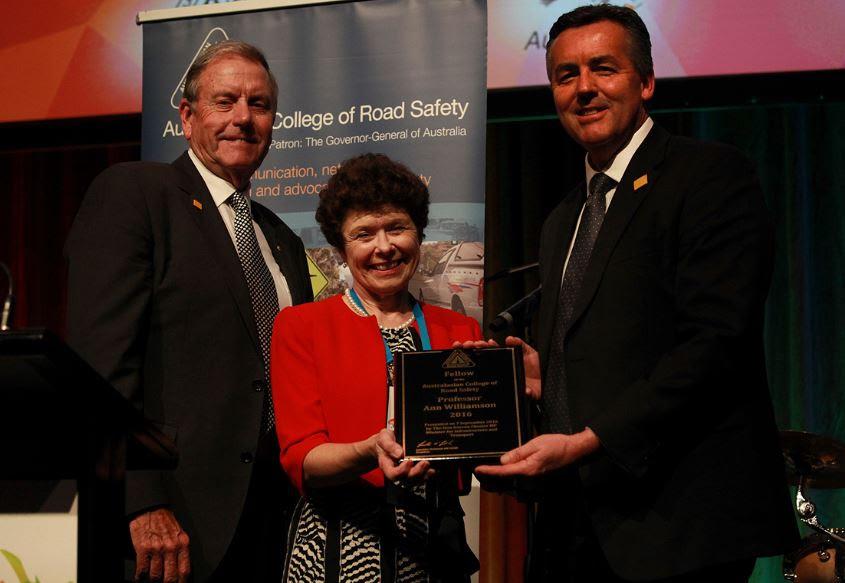 We'd also like to congratulate Professor Ann Williamson, Director, Transport and Road Safety (TARS) Research Centre at the University of New South Wales, who was presented with the prestigious 2016 ACRS Fellowship at last night's glittering ACRS Award Ceremony at Australia's Parliament House. The award was presented by Hon Darren Chester, Federal Minister for Infrastructure and Transport, and ACRS President Mr Lauchlan McIntosh AM, during the 2016 Australasian Road Safety Conference (ARSC2016).
Professor Williamson was the founding Director of the Injury Risk Management Research Centre and the Transport and Road Safety Research Centre and is Australia's leading expert on driver fatigue and heavy vehicle safety.
Professor Williamson's personal commitment has seen her contribute her own time to various road safety and injury prevention committees and to State and Federal Parliamentary road safety inquiries.
She regularly engages with media on a range of road safety topics as an independent expert voice to help reduce road trauma. Professor Williamson has also contributed greatly to the development of the field through teaching, including PhD supervision.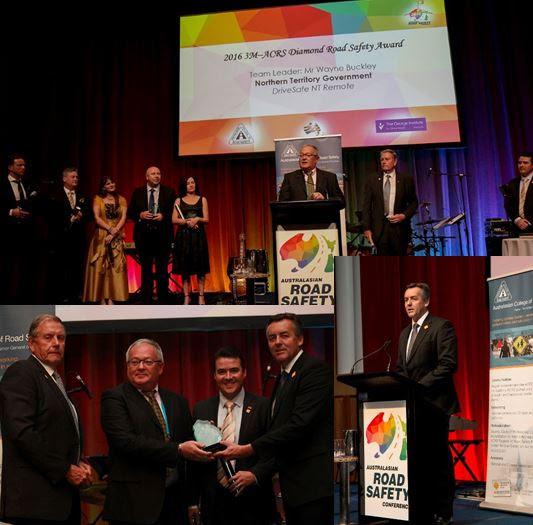 Congratulations as well the the DriveSafe NT Remote project, led by Team Leader Wayne Buckley. The project is being delivered by the Northern Territory Government to expedite road trauma reductions among indigenous communities.
The award was presented by the Hon Darren Chester MP, Minister for Infrastructure and Transport, Mr Lauchlan McIntosh AM, President of the Australasian College of Road Safety, and Mr Cade Turner representing 3M Australasia.
The award ceremony held last night was attended by over 550 of Australasia's foremost road safety professionals and advocates last night at Australia's Parliament House.
For more information on the conference, visit the 2016 Australasian Road Safety Conference website.