Andatech bags the Small Business Awards in the recently concluded Whitehorse Business Awards 2017 in Melbourne, Australia.
The winners were announced during the Whitehorse Business Awards Gala Dinner held at the Vogue Ballroom, East Burwood on October 13, 2017. Andatech vested nine (9) equally competitive local businesses for the Small Business Award.
Andatech is one of the finalists of the 2017 Whitehorse Small Business Award as part of the Whitehorse Excellence in Business Awards–ultimately bringing home the award.This acknowledges the company's role in the importance of ridding Australia's roads of drunk drivers and workplaces of drug-affected employees.
"As business people, we have an opportunity to make a positive difference to our community no matter our age or our size. Andatech was only started in 2004, which wasn't really that long ago. But already, by giving people a reason to trust us, by supporting our team, by creating the best company we can, and by helping the community with information, advice and support, we can be proud of our achievements." Andatech Director Irwandy Tan shared.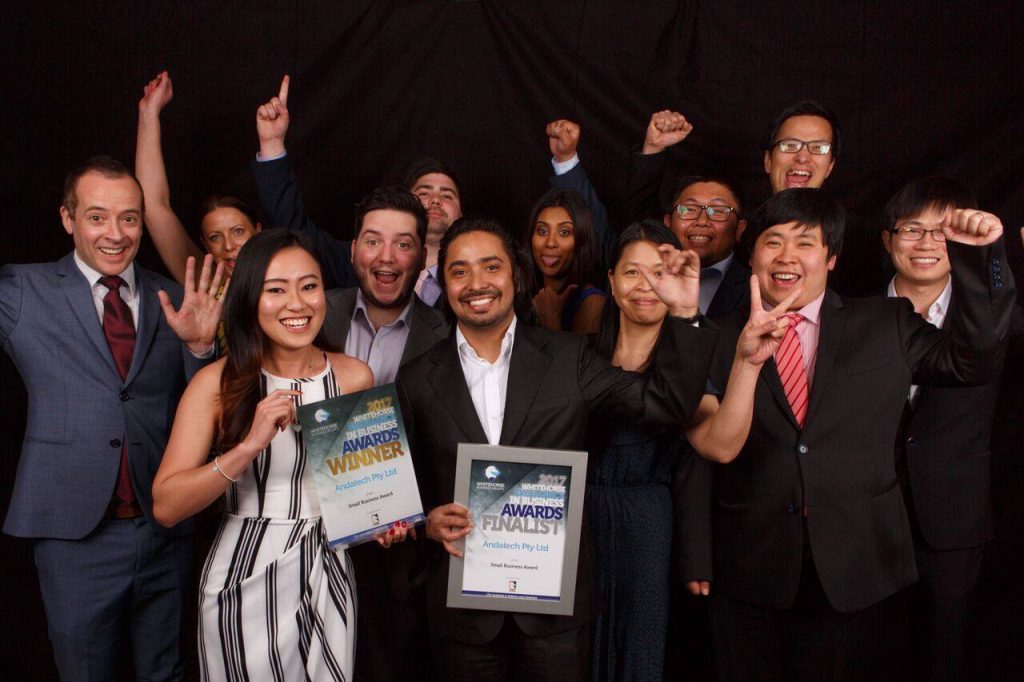 The Whitehorse Business Group Inc, is an independent business group established in 1996 to assist Whitehorse City Council in its business initiatives. And in 2001, the WBG Inc. established the Whitehorse Business Awards and became the premier business awards recognition program in Whitehorse.
The Andatech Team is humbled and honoured by this recognition. We are thankful to the Whitehorse Business Group for acknowledging the company's effort in moving forward the importance of responsible driving, personal and workplace safety.
We would also like to congratulate the winners, finalists, and nominees of the 2017 Whitehorse Excellence in Business Awards for their outstanding contribution to the Whitehorse Business Community!