The Australian Standards AS3547 for Breath Alcohol Testing Devices was recently updated and we understand many are unsure of the changes and what they mean. Below is a quick outline of the updates that were made to the AS3547:2019 from the previous AS3547:1997 standards.
A more defined scope
Firstly, the Australian Standards AS3547:1997 scope was more general, covering the "requirements for the performance, testing and marking of disposable and re-useable breath alcohol testing devices for personal use."
Under the updated Australian Standards AS3547:2019, the standards' scope has been defined to specify the "requirements for the performance, testing and marking of breath alcohol testing devices for uses such as, but not limited to, personal, workplace and medical screening purposes."
Secondly, the AS3547:2019 also refined the types of devices it would include. While the AS3547:1997 included Type 1 - Single Use Devices and Type 2 - Qualitative (Passive) Devices, the updated AS3547:2019 has omitted both these types of breath alcohol testing devices from its specifications. These means that single-use breathalysers and passive-testing breathalysers (those that only provide a pass or fail result) are no longer valid for certification under the updated Standards.
Changes in measurement units
The measurement unit for devices certified to AS3547 has also been updated from Blood Alcohol Concentration (BAC) to Breath Alcohol Concentration (BrAC).
Breathalysers under the AS3547:1997 delivered results in %BAC - a reading of grams of alcohol in 100ml of blood based on a breath to blood ratio of 2300:1.
With the updated AS3547:2019, breathalysers must deliver results in grams of alcohol in 210L of breath instead - or g/210L in short. This unit of measurement aligns with what is used by law enforcement breathalysers across Australia.
However, the accuracy range of devices required under both the old and updated standards are the same at approximately ±10%, which Andatech industrial breathalysers already achieve.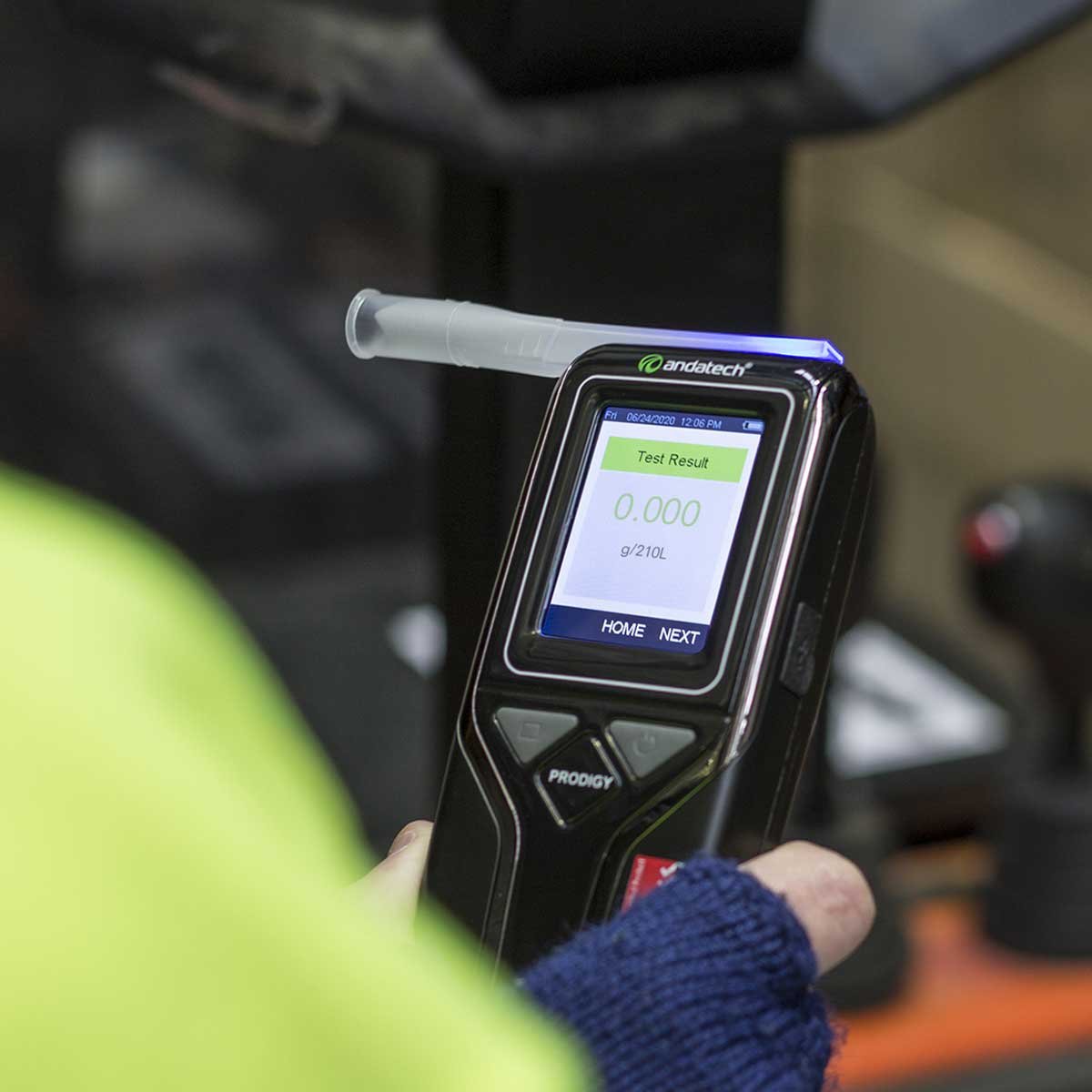 Additional calibration requirements
Under the AS3547:1997, a device's calibration terms were simpler - the device must be able to be calibrated, have a 30-day minimum calibration period, have a calibration setting that could not be adjusted, and show an indication of when the next calibration was due.
The updated AS3547:2019 introduced new requirements for calibration, including increasing the drift requirements from one month to a minimum of 6 months. Additionally, it requires post calibration test results at different levels to confirm the device's accuracy and linearity over the critical range of 0.000g/210L – 0.100g/210L.
New physical tests
Extra tests and specifications were introduced, ensuring that breathalysers certified under the new standards would be more robust in different environments. Additional tests were introduced for environmental issues such as shock and vibration, electrical disturbances, temperature, humidity and battery charge.
What do the Australian Standards AS3547:2019 updates mean for you?
There are no significant impacts on Andatech's breathalyser customers as SAI Global confirmed that all devices currently certified to the AS3547:1997 standard will remain certified to that standard and valid for use. At this stage, the new standard only affects new devices being brought to market.
Andatech will be sending breathalysers for certification to the new standards and will keep you informed of the latest updates.
We hope this has helped better your understanding of the new AS3547 standards. If you have any other questions or would like further clarification, do reach out to your Andatech account manager or contact our sales team.


Read more: