Here at Andatech, we firmly believe in giving back to the community, and inspiring others to strive for the best. As so many of you have patronised our store, we always give back to the community- whether it's helping underprivileged youth, donating to charitable organisations, or even supporting various organisations and institutions in furthering their awareness against drug and alcohol abuse.
Dalgarno Institute
In hopes to make the world a better place, we have made a donation to the Dalgarno Institute, an organisation which aims to spread awareness of substance abuse, and the adverse effects it may have on a person.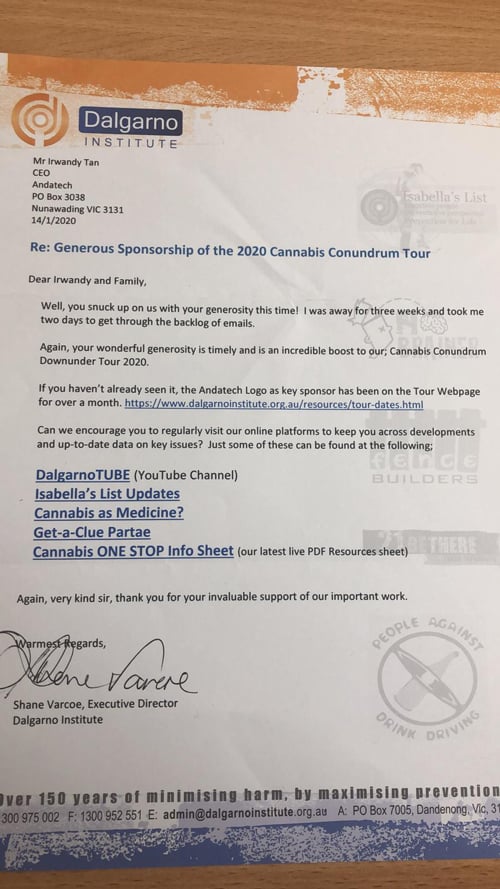 The vision and mission (very much in line with our own personal philosophy) of the institute is as follows: "Our endeavour is to assist Australian Governments, Communities, Schools, Sporting Clubs, Churches and Service Clubs to rediscover the proactive and protective options of best practice prevention models in the alcohol and other drug arena. In so doing to present society and the emerging generation in particular, with positive and viable prevention and demand reduction options around alcohol and substance use and abuse."
If you would like to donate, take a look at their donation page here.
Operation Stitches
As you all may already know, we mainly focus on drug testing kits and breathalysers; whereas on our distribution website, we sell health and wellness products- that's where another of our recent donations comes into play: Operation Stitches.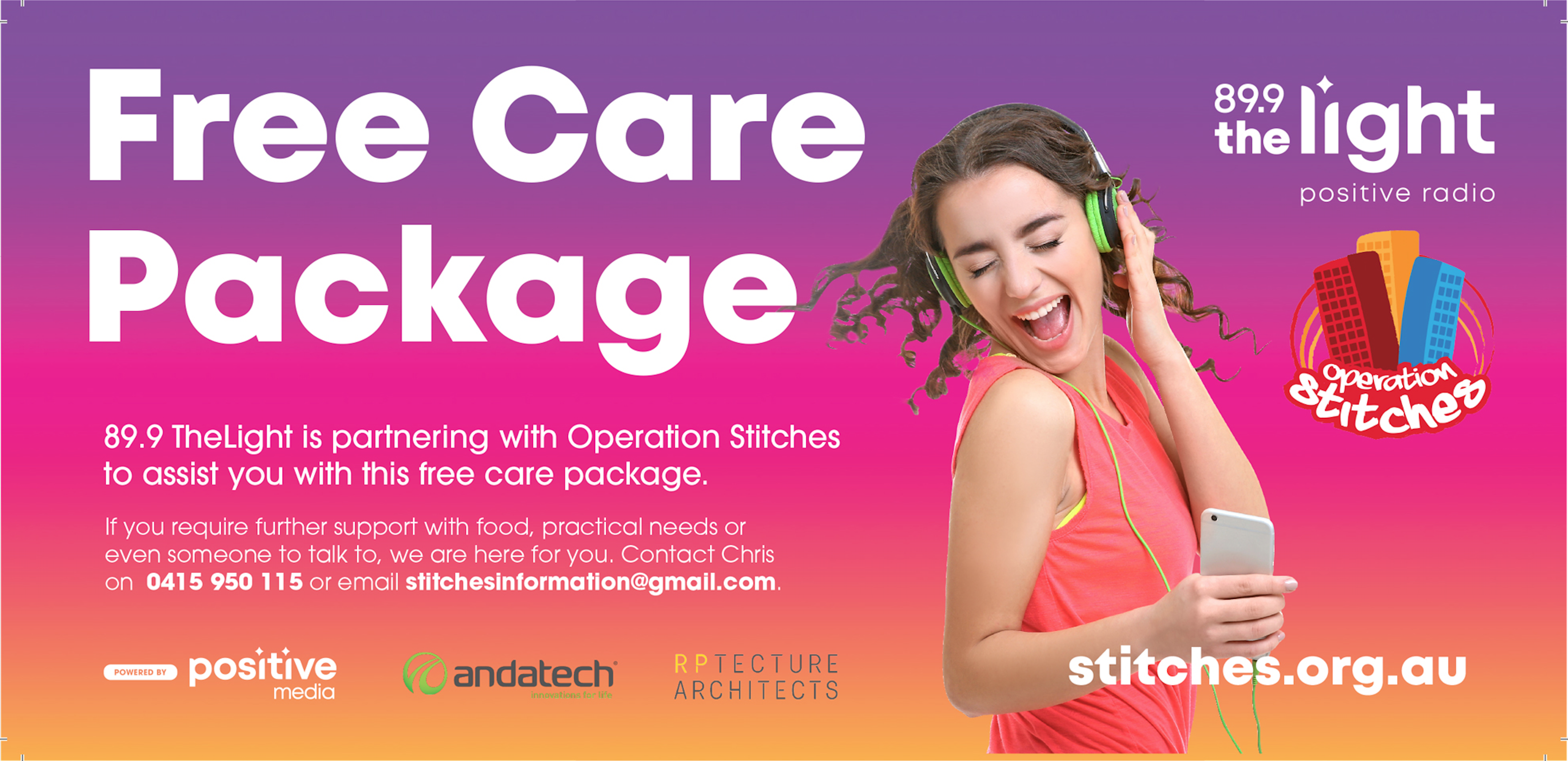 Operation Stitches "is a non-profit community charity organisation registered as a Public Benevolent Institution that outreaches to Melbourne's inner-city Public Housing estates with its mission of helping young people make good life choices to bring about positive change. Its target are those who grow up within a low socio-economic family status and are disadvantaged by their environment on Melbourne's inner-city housing estates with social marginalisation, suicide, drug abuse, family and racial violence surrounding their lives on a daily basis."
If you would like to donate, check out the link here. Help them to light up their bright future.
References:
- https://www.dalgarnoinstitute.org.au/about-us/the-mission.html