Our breathalyzer – the Andatech AL6000 Pro (now known as just the AlcoSense Pro) – was reviewed by Geare Magazine (November 2006) for its features and accuracy.
The AL6000 Pro was compared against 4 other breathalyzers between 4 volunteers and 2 litres of vodka.
Find out how our breathalyzer fared against the rest.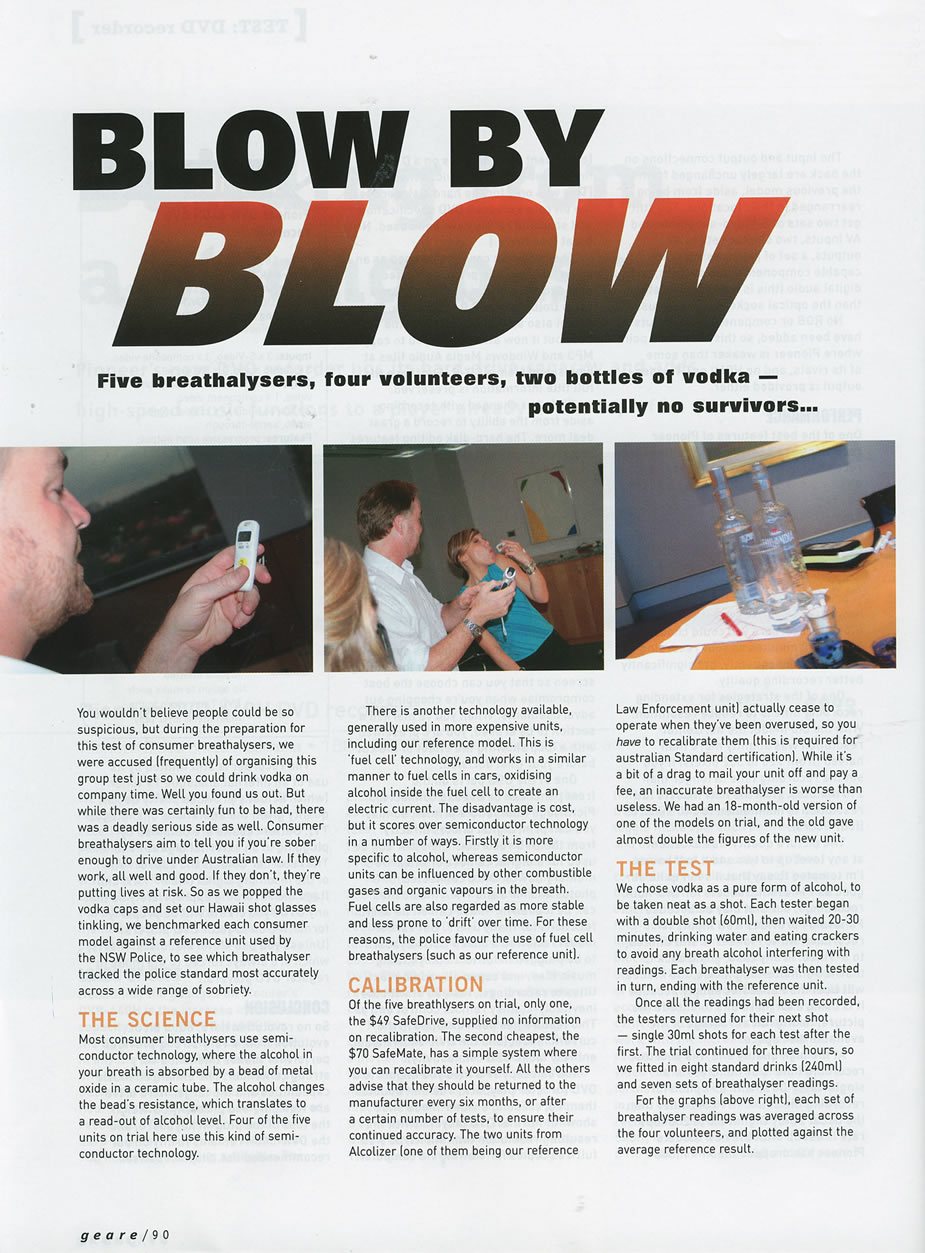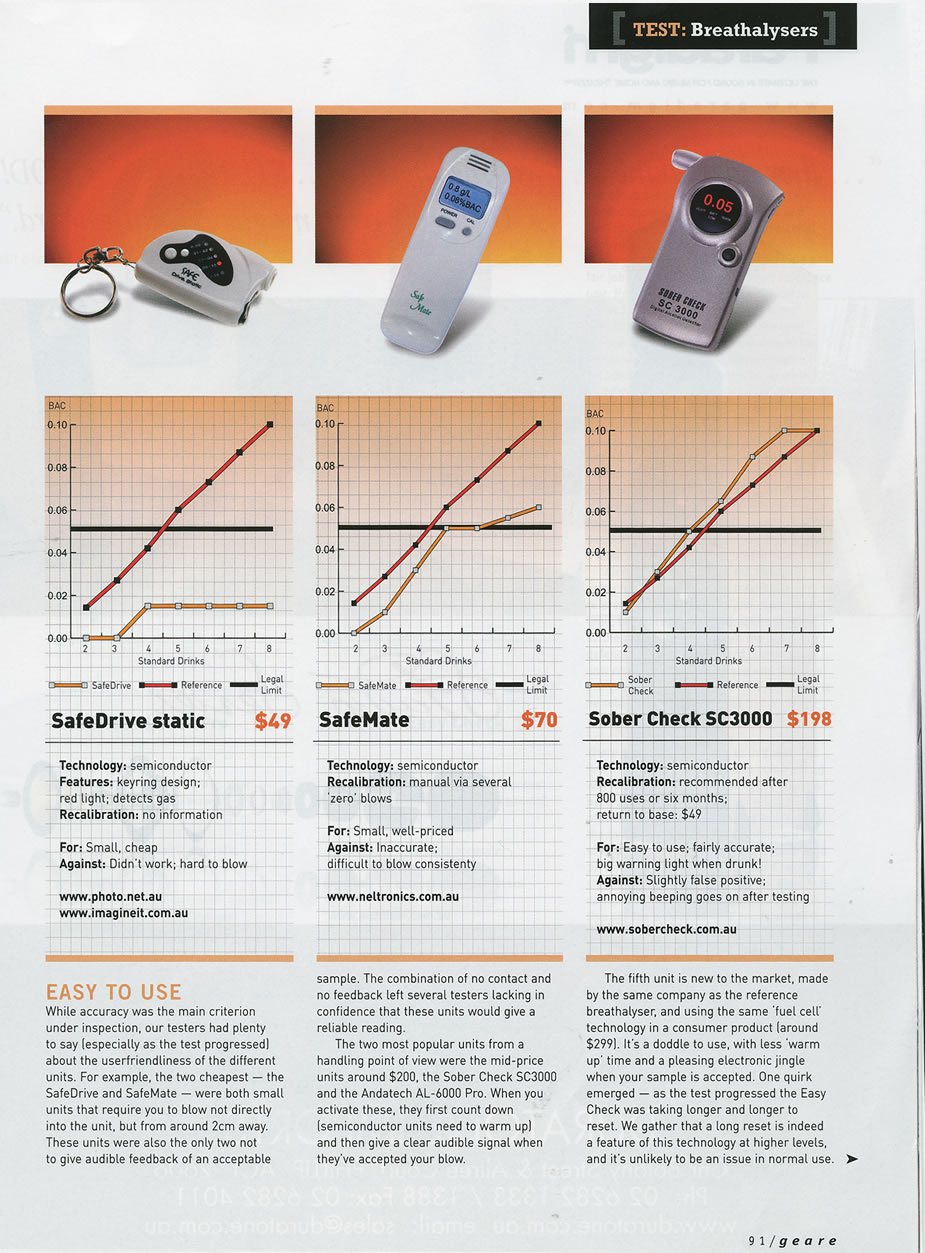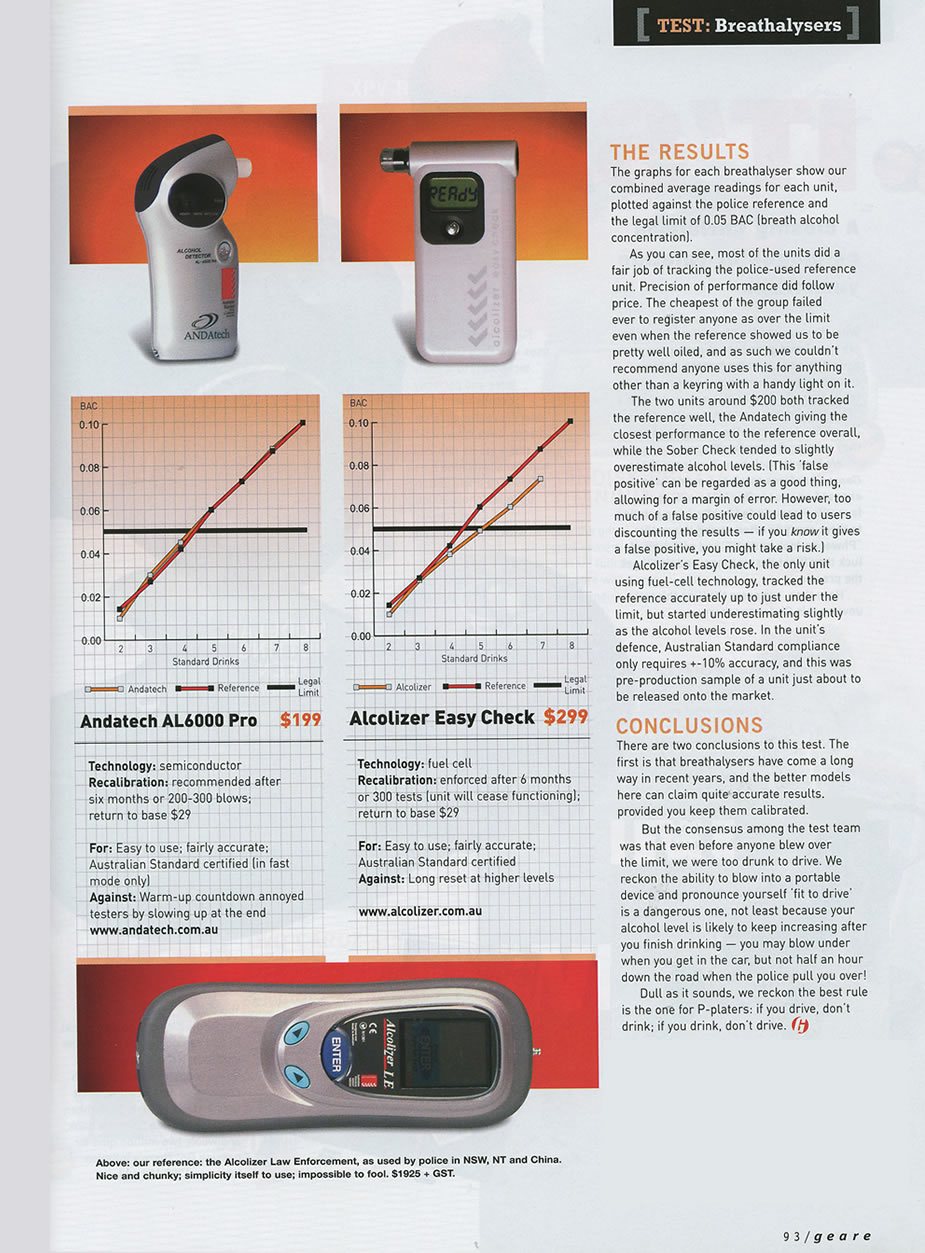 The two units around $200 both tracked the reference well, the Andatech giving the closest performance to the reference overall…