With the Australian Standards AS3547:2019 updates to breath alcohol testing devices, we understand that you may have some questions about the impacts that the new standards will have on you and your organisation.
Below, we address some of the frequently asked questions surrounding this topic:
I have heard that the Standard for breath testing equipment has changed. What does this mean for me?
If you have an existing industrial breathalyser, nothing has changed. Its current AS3547:1997 certification is still valid and complying to the standard.
According to SAI Global, the independent certifying body for Standards Australia, all currently-certified products to the AS3547:1997 standard will remain certified to that standard. Any new products should be certified to the new 2019 standard.
Therefore, Andatech's industrial breathalysers that are currently certified to AS3547:1997 are still valid for use.
To you as an end user, there is no change to the way you do testing or to the equipment you need to purchase. You can still purchase and use industrial breathalysers certified to AS3547:1997.
The new standards AS3547:2019 affects breathalyser manufacturers such as Andatech, where any new breathalyser sold after June 2022 will need to comply with the new AS3547:2019 Standards.
Andatech is already in the process of getting equipment certified to the new Standards to comply with the upcoming changes.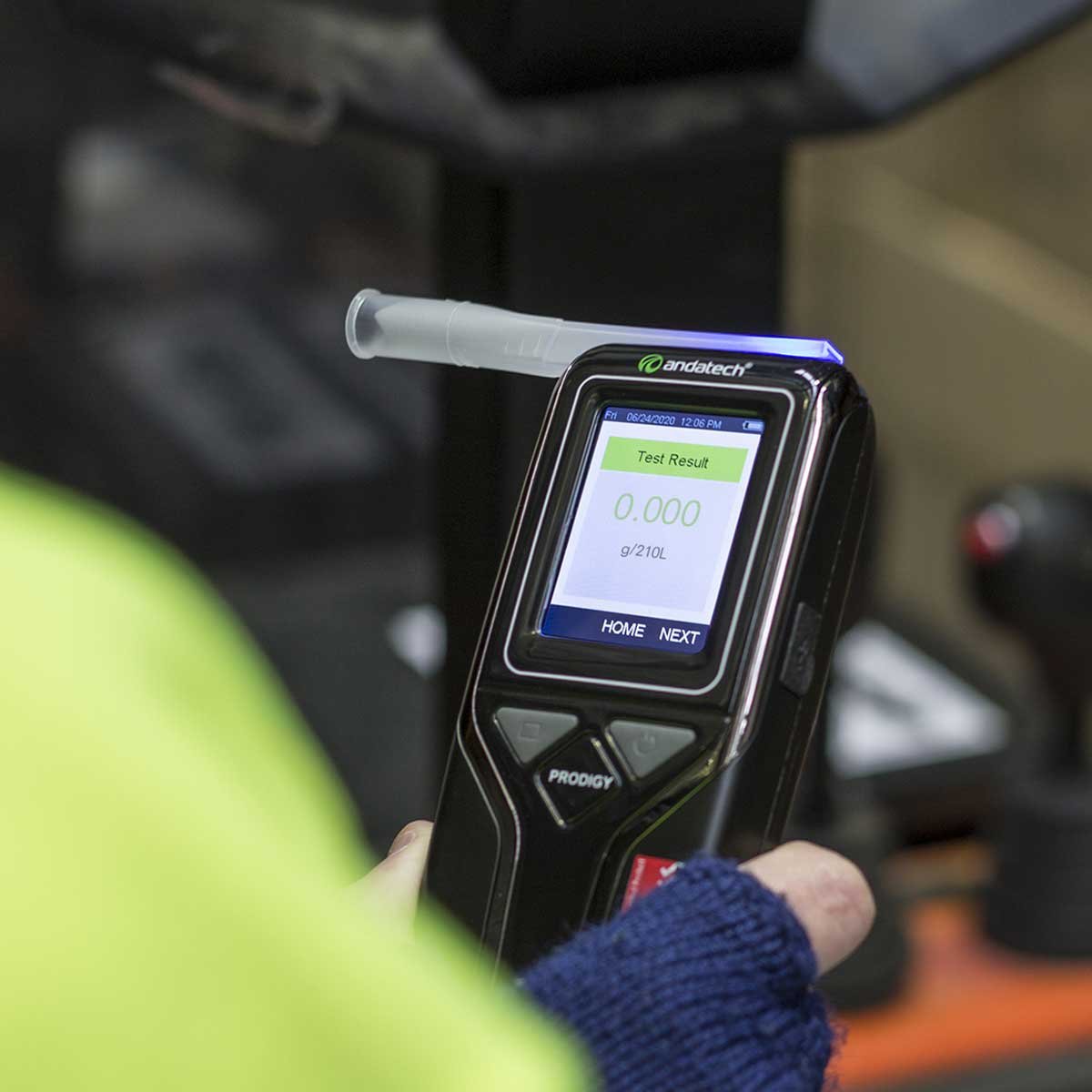 Do the changes mean we have to buy a new breathalyser?
There is no need to upgrade or buy new breathalysers at the moment. As confirmed by SAI Global, all products currently certified to the AS3547:1997 Standard will remain valid when certified to that Standard. Only new products are required to be certified to the new 2019 Standard.
The breathalysers will transition to the new Standard and by June 2022, manufacturers like Andatech will no longer promote Industrial Breathalysers with AS3547:1997.
The breathalyser model number will still remain the same, and there will be some software and cosmetic changes so as to comply with the new standard.
Why did the Standard change?
Standards Australia, the governing body, undertakes regular reviews of all Standards—this is the third version of AS3547 so far and the last review was over 20 years ago. The standard was also updated to remove certain Qualitative1 breathalyser products being used in the industrial market.
When will the new Standard be in effect?
The 1997 and 2019 Standards are concurrently in operation during the changeover. Due to Covid19 and other factors, this is being extended to allow laboratories extra time to process equipment. The existing AS3547:1997 standards is still current until June 2022 when the new Standard AS3547:2019 will be fully in place for industrial breathalysers.
Will equipment certified to the new Standard be better?
It is more accurate to say that only industrial or professional breathalyser equipment will be updated to the new standard. Industrial breathalyser models that are still in the market will not change. These changes will not affect any personal breathalysers yet as they will be covered by a new personal standard not yet introduced. From the user perspective, nothing changes in terms of functionality or use.
As we replace equipment, should we look for the new Standard now?
Your current industrial breathalyser is still valid for use, and you can still purchase AS3547:1997 breathalysers at this time as it will still be valid. The equipment you have will still be a valid certified standard from the date of purchase.
The update to Standards affects only Manufacturers like Andatech, who have to certify their equipment to the new Standards by June 2022 before they go to market.

Does Andatech have its breath testers certified to the new Standard?
Andatech industrial breathalysers are currently undergoing certification in laboratories in Germany for the AS3547:2019 standard.

How will Andatech keep me informed of what I need to do?
Some companies may suggest that you need to upgrade to a new standard now. Our interest is to protect our customers and recommend upgrades only when it is beneficial because the equipment itself is better.
As mentioned by SAI Global, all currently-certified products to the AS3547:1997 standard will remain certified to that standard, and only new products must be certified to the new 2019 standard. Therefore, there is no real necessity to upgrade at the moment. We will continue to keep you updated on technological advances and how these may benefit you.

We hope the Q&A above has helped. If you have any other questions or would like further clarification, do reach out to your Andatech account manager or contact our sales team.
1 Qualitative or passive breath testing only provides a pass or fail and is outclassed by modern equipment